Bigelow Ave & adjoining Streets 

Block Sale party!

Saturday June 6th, 2015

9AM-3PM rain or shine

It's going to be sunny! 

Every year the residents up and down Bigelow Ave North and the adjoining side streets hold a huge block sale.  In past years we've had over 50 homes participating!  We expect a great turnout this year too. 

               This is the 22nd Anniversary and it promises to be better than ever. 

Bigelow Avenue is a beautiful tree-lined boulevard on the east side of Queen Anne Hill.  It's a lovely place for a stroll and some shopping.

The sale is a fun event with a huge variety of items, cars have even been sold here!  Several reps sell their unused sales samples too. You never know what you'll find.  Antiques, books, artwork, kitchen items, tools, furniture, BBQ's, CD/records/DVDs, electronics, computers, clothing, bikes, sporting goods, building materials, comics, gardening items, auto parts and more. Lots of kids stufft too in excellent condition.

There should be some Queen Anne Youth operated refreshment stands. Homes participating in the sale will be marked with balloons, they've contributed to the event which includes a donation to the Queen Anne Helpline.  Sale starts at 9 AM sharp, please no early birds.

22nd Anniversary!!

     Celebration

Partial item list, some homes have shared in advance of the block sale the items being offered. 
Click here
 to see the partial list. 
Others just bring out what they have the day of the event regardless, you shouldn't miss this block sale, there are many treasures and bargains to be had. 

What do we have this year?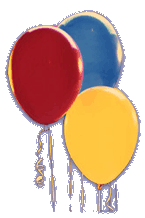 Want to participate?

Although it's called the Bigelow Block sale, many others on Queen Anne take advantage of the crowds and also hold garage sales. Why not join us? For $25 you are helping to cover expenses AND

you'll be making a donation to the Queen Anne Helpline.

You can register by sending a check for $25 to Rene Stern at Windermere Real Estate, 214 W.McGraw St. by May 30th. On the morning of the sale, you can come to the corner of Boston & Bigelow and pick up your balloons identifying you as a participant. For further info please contact Rene Stern at renes@windermere.com or 206.321.0246.